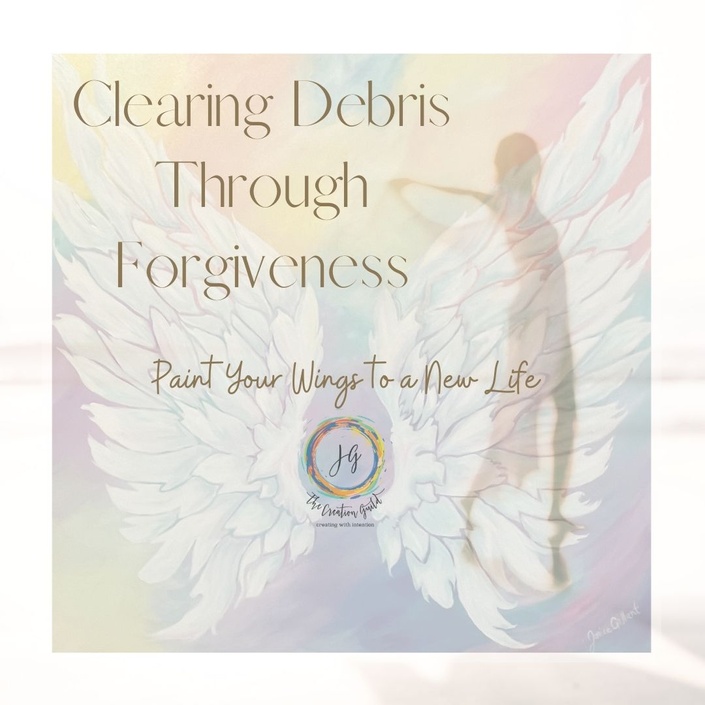 Clearing Debris Through Forgiveness
Paint Your Wings to a New Life
Are you ready to intentionally create a new level of your life?
The powerful creative flow is always running through our being. Creating in our life requires a clear channel. The Universe is ready to give you all you want, but when it doesn't show up fully, it is a sure sign we are blocking this beautiful grace.
When you awaken to your soul, you are also awakening to the darkness, or debris, that has been tethering you down.
Your body wants to release these patterns that are locked in to your physical, mental, and emotional being. Our patterns are old, and we are either living in fear or love. Identifying our fears helps us shine the light on what is standing in our way to creating fully in our life.
Over these 6 weeks you will be clearing the debris from your trail that is preventing you from living a life of your heart's desires.
Committing to this practice for 40 days will help you create beautiful, radical change by adding up subtle shifts every day. Shifting your perception will transform your life in awe-inspiring ways you may never have thought possible.
Each week has a different focus that will help you achieve miraculous results in every area of your life.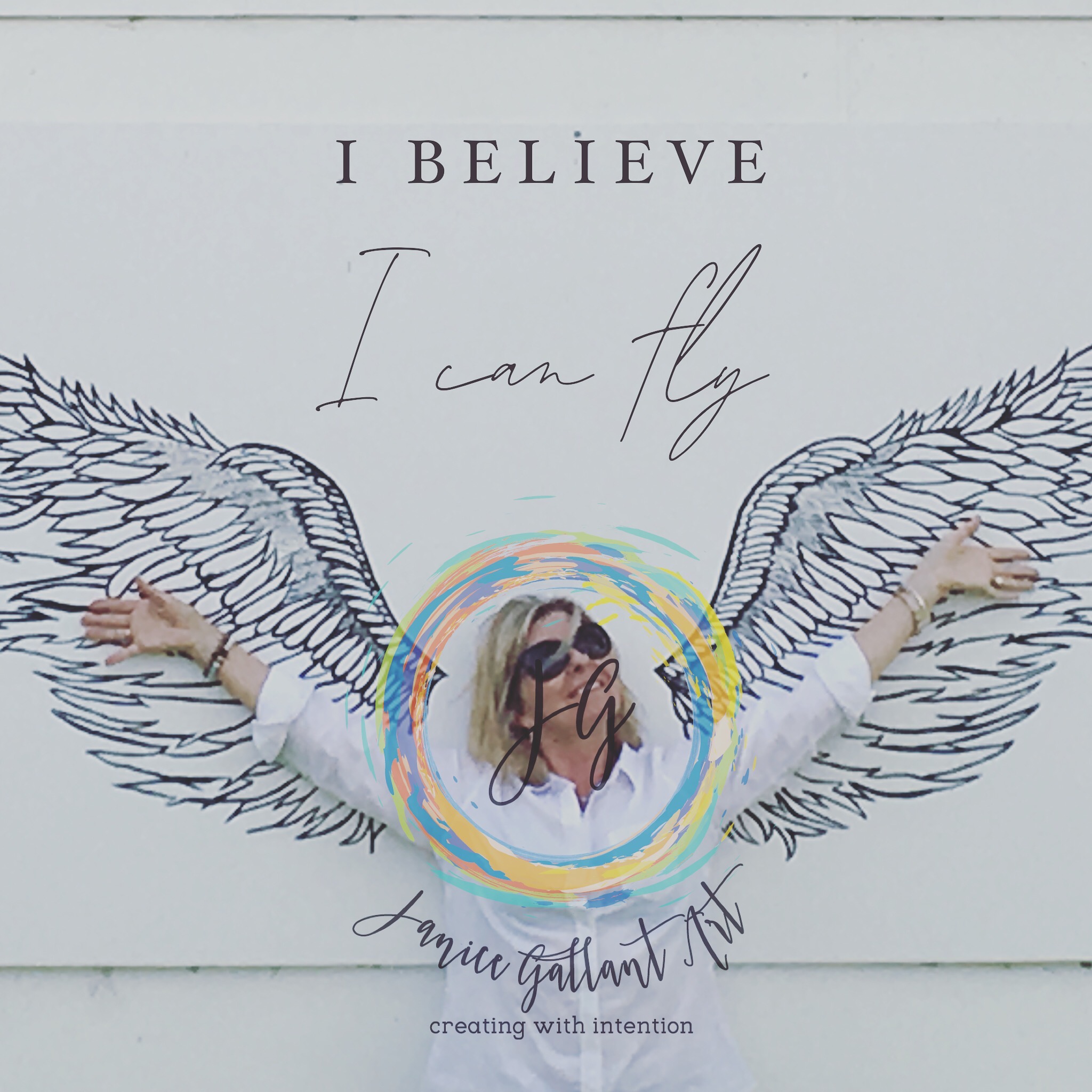 You are getting so much more than a painting!
Weekly group gatherings
Guided meditations and group channelings
Painting tutorials, tips and techniques each week
Creative activities that go with each day's focus
Video prompts for each day to help you stay on track.
Meditations to use through the weeks
Journal prompts / Creative prompts
Affirmations and reminders through each week
A toolbox full of strategies to use to bring you back to your heart centered living after our 6 weeks together
Special opportunity for one on one coaching sessions to carry you through even longer!
What you need:
Painting supplies – a video outlining some basic supplies is given to you to help you get ready.
May Cause Miracles book by Gabby Bernstein
Your commitment to rise up to your highest spiritual potential and to bring more miracles into your life.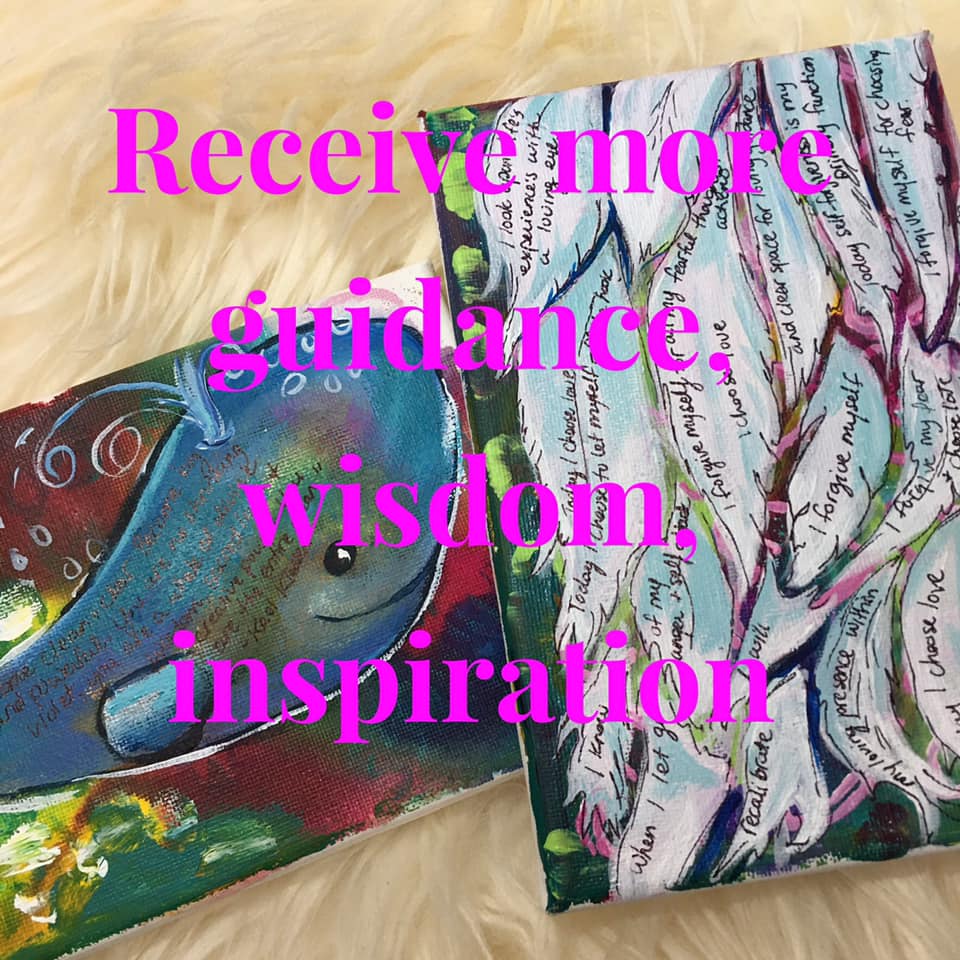 Here is how it breaks down
Week 1 – Becoming Miracle Minded
We will begin this week with a live video call together, a guided meditation and chat that will set you up for the 6 weeks, as well as this week's focus. This first week will be about identifying the fears that are blocking your creative flow in our life. You will work through Gabby's key principles of witnessing your fears, being willing to change, how to shift your perception, opening up to gratitude, forgiveness and miracles.
Painting Tutorial
And you will begin your painting! I will guide you through a video tutorial to begin infusing your new intentions into your canvas.
Week 2 – A New Self-Perception
Our live video call will begin with a guided meditation and talking about what came up for you over the last week, then will move into setting you up for week 2. Through stories, examples and testimonials you will open to receive the shifts available for you through this new week. This week is about self-love. You will be guided to strengthen your relationship with yourself, and you will become willing to release old patterns of self-attack.
Painting Tutorial
Through another video tutorial we will begin adding a new layer of intentions onto our canvas. Each week I will share painting techniques with you.
Week 3 – Body Image
Each week through our live video call we will begin with a guided meditation and sharing from the last week, as well as setting you up for the new focus for this week. In week 3 you will load up on practical exercises that shift your patterns of self-sabotage when it comes to food and your body. You will be guided to identify the root cause of any food and body issues you may have and you'll see how ingesting loving thoughts greatly enhances how you ingest your food and perceive your body.
Painting Tutorial
Another painting tutorial will guide you through your painting for this week.
Week 4 – Relationships
Beginning with our guided meditation again this week we prepare for your focus on the relationships around you. You will practice getting honest about how fear has created blocks in your relationships, whether it is blocking romantic bliss or interfering with other relationships in your life. You will gain powerful tools from A Course in Miracles that will lead you to experience immediate internal shifts around romance, whether you are single or attached.
Painting Tutorial
And we will add beautiful new energy intentions to our painting by creating the form of our wings. We are now shifting to higher perspectives and our wings are emerging!
Week 5 – Raise Your Self-Worth, Raise Your Net-Worth
In our live video call together we will begin with a guided meditation, then review last week and move into bringing more abundance into your life. You have worked hard over the last 4 weeks, clearing debris from your life and making space to receive more from the Universe. This is the week you will realize how fear has blocked your financial abundance. The exercises this week will activate gratitude for your workplace, help you face your financial fears, and guide you to shift your limiting beliefs around money and work. This week is applicable to any type of work.
Painting Tutorial
In our painting we will begin to bring our wings from shadowy images to clear form. This is when we begin to pull the earth energy up to stand strongly in our higher power and receive support from our beautiful team of guides and angels.
Week 6 – Working Miracles
Of course, we begin our week with connection and community, a guided meditation, then sharing and answering any questions that you may have from the last big week of shifting to receive all the abundance you deserve. In this final week you will embrace the practice of being a miracle worker in the world! This week helps you shift your focus onto your power to create energetic change in the world. Service is a key principle in A Course in Miracles – when you focus your thoughts and energy lovingly onto others, your heart opens and your true purpose shines bright.
Painting Tutorial
The final painting tutorial will help you put the finishing touches on your wings, and create a vibration of miracles in your painting!
BONUS Week 7 – Conclusion
This final week we will come together in our community, enjoy a final guided meditation and then reflect on all our strategies and tools that we can take with us, and close our energy as a group. You have learned to live a miraculous life now and your journey continues on a much higher level. We will share the beauty of our paintings on our group page or in our live video call. Our Facebook group will remain open for all of you to continue to share and support each other in the coming weeks.
Your Instructor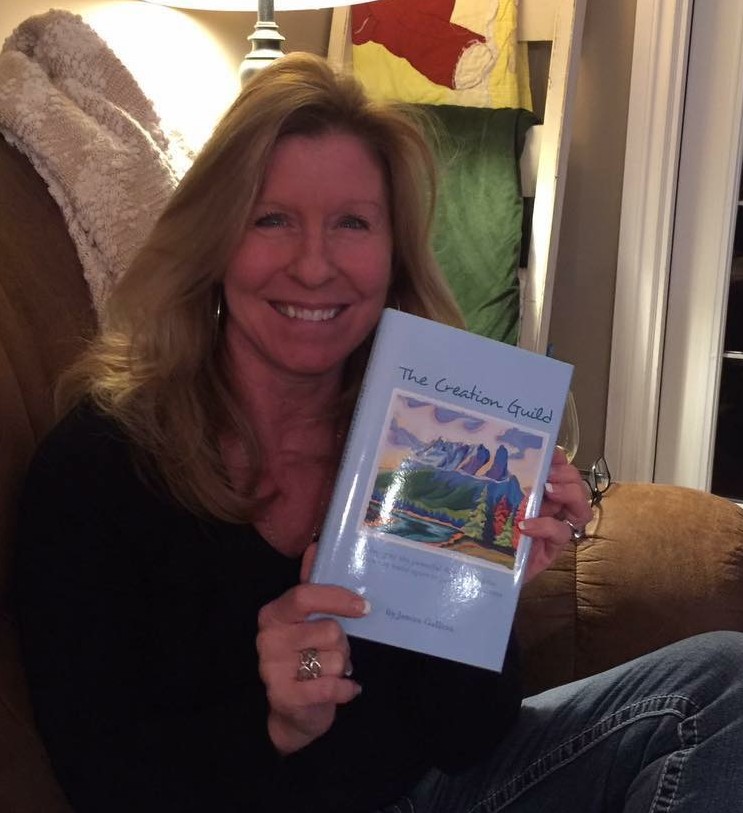 Hi, I'm Janice
I am the guide for women like you, who want to walk in their magnetic magic and be the artist of their life.
I bring through light codes and channeling that help us all elevate into our divine potentiality
as powerful manifestors and leaders who walk the path of the divine feminine.
Beautiful soul, if you have found your way here then I profoundly believe your soul magic has called out to me and led you here.
I work with spirit to awaken women into their divine feminine energy,
bringing a higher consciousness and deeper embodiment of love to our world.
I know if you are here this resonates with your heart's truth and we are here on this earth, at this time together for a purpose.
Women who gather together radiate a light that is so bright it creates ripples and radiates out all around them.
Miracles happen in this light. I am so happy you are here.
Visit my website at https://janicegallant.com/
Course Curriculum
Welcome to Clearing Debris Through Forgiveness
Available in days
days after you enroll
Week 1 - Becoming Miracle Minded
Available in days
days after you enroll
Week #2 - A New Self-Perception
Available in days
days after you enroll
Frequently Asked Questions
When does the course start and finish?
The course starts May 8th/23 and never ends! You have access to this course and all the recordings and are invited to join in each time this program runs with a new group.
How long do I have access to the course?
How does lifetime access sound? After enrolling, you have unlimited access to this course for as long as you like - across any and all devices you own.
What if I am unhappy with the course?
We would never want you to be unhappy! If you are unsatisfied with your purchase, contact us in the first 3 days and we will give you a full refund or exchange it for another program that suits your needs.
This course is closed for enrollment.