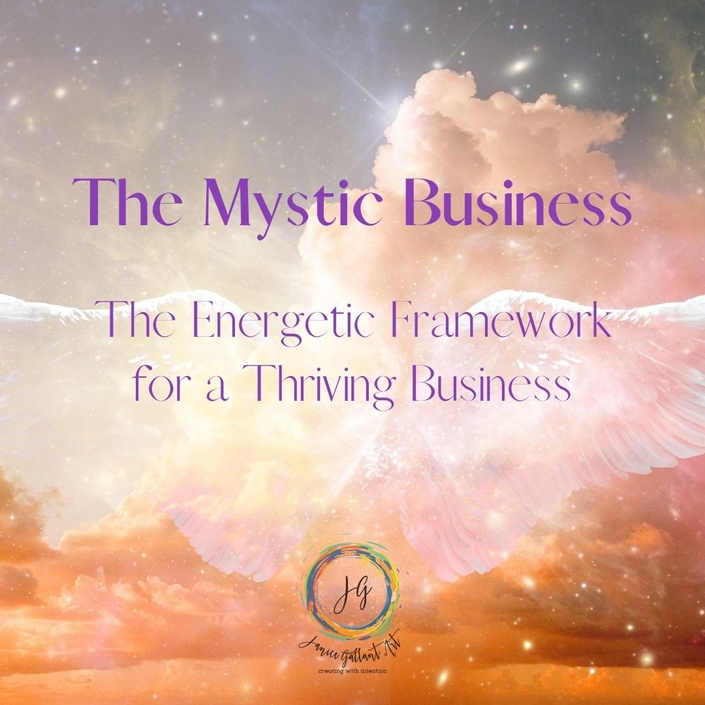 The Mystic Business
Everything you need to know to create an energetic blueprint for your thriving business
Enroll in Course
We begin September 22, 2023!
You know that everything is energy!
You know that you are a powerful creator and you have something to give from your heart!
And you are ready to create from your deepest core. You are ready to create what your soul came here for.
They are all waiting for you. The soulmate clients. The time and space to create. The security and money for you to continue to create and serve in this world in a much bigger way.
So now it is time.
It is time to build your soulfully aligned business with the cosmic forces available to you.
This is the secret to creating a sustainable, thriving, business that draws the people who are ready for you in.
This is where it all begins. It begins with energy.
So let's create your business through a sacred energetic framework that will become a solid foundation for your business to grow, expand and maybe even create a massive movement (if that is your vision).
MY STORY:
I have experienced failure in business. Many years ago I jumped into what I thought was my soul led business.
I had determination, passion and a good amount of working capital. But that, as I painfully learned, was not enough. I now know it has nothing to do with outside circumstances; economy, location, availability, etc.
It is all about aligning with the higher powers of the Universe and co-creating.
It is about creating an energetic foundation first. This needs to be in place before the clients will arrive.
This begins with alignment.
It begins with clarity in your vision, mission, your ideal client and your niche.
It begins with addressing those fears of failure, outcome attachment, worthiness, money mindset, and your belief in your ability to succeed.
It is about giving yourself permission to be a wealthy, successful business woman
It is about being open to receive financial overflow.
It is about addressing your imposter syndrome that keeps you playing small.
Becoming an entrepreneur is the fast track to your mindset growth.
And if you don't begin with this foundation, you will stumble and fall, as I did.
Today, I have a thriving online business that is aligned with my heart and my gifts. I began my business slowly in 2017, after I published my book The Creation Guild. The year before in 2016, I decided to follow my heart. I was exhausted and depleted in my teaching career. I knew if I didn't make a change and follow my creative flow I would end up very sick.
So I listened to the guidance and let go of my full time teaching position, taking a part time position that would allow me to write my book.
This beautiful guidance has led me to my now, thriving online business of empowering women to create the life of their own dreams and be the conscious creator in their life.
Every day I am so incredibly grateful I followed that calling in my heart.
Each year my business income has grown and continues to grow consistently. I have created a solid energetic foundation that is bringing stability and expansion as I co-create with my higher power guidance. My part-time business income is closing in on 6 figures and I can feel the strong energy of the foundation that I systematically built.
I did not feel that energy in my first business, so many years ago. At that time I was living in the fear of failure.
Now I live in creative flow and a deep knowing that Soulfully Aligned Women will continue to grow, expand and reach more and more women.
This is the place I want you to create from; your creative flow that is grounded in an energetic framework with the higher powers of the Universe that are available to us.
And together, with a group of powerful women all on this path, we will do this.
You will get community and connections with these like-minded women who will become your sisters, helping each other build and create the services that are so needed in our world.
You will come into this space and BECOME who you were always meant to be!
Let's Go!
Here is what it looks like:
This is a live, interactive coaching program!

8 weeks - a new growth topic each week that covers aligning with your own higher powers of creation, mindset shifts, overcoming limiting beliefs - with a large amount of time spent on creating a wealthy money mindset, your worthiness to receive money and healthy boundaries. We will also be covering the practical steps to business such as creating your own mission and vision for your business, your ideal client, niching, social media marketing, websites, groups, networking & collaborating.
And we will create a Dream Mandala for your business! Huge energy here!
Weekly group gatherings with powerful meditations, affirmations, journal prompts, and guided steps to build your energetic framework each week.
This is a group coaching course so these gatherings are incredibly important for energy building around your business, as well as networking with the other women in the group. However, these gatherings will be recorded for you to view in your own time.
I can't wait to get started with you!
You will create a powerful, sustainable business.
You will feel worthy of receiving an income that will help you continue to give and serve in this world.
You will create your online presence and call in your perfect client, as she is waiting for you!
You will be on the path to having a wealthy woman mindset.
You will know when your imposter syndrome is holding you back, and have the steps and support to overcome this limiting belief.
You will be building and creating with integrity and soul, and a powerful team of helpers on the other side.
Preview the weeks below
Course Curriculum
Week #1 - Creating Your Foundation - Your Higher Power
Available in days
days after you enroll
Your Instructor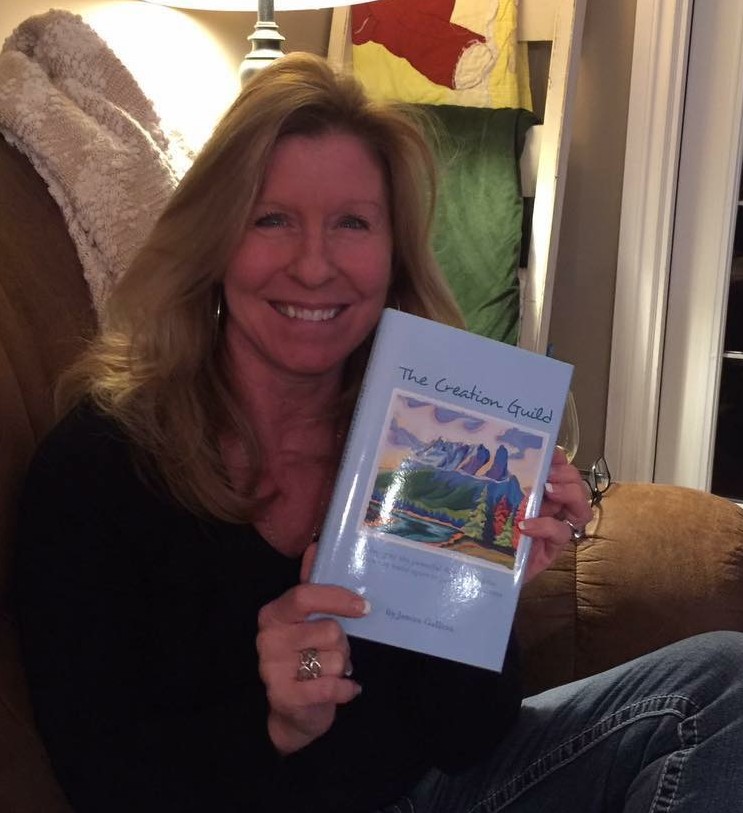 Hi, I'm Janice
I am the guide for women like you, who want to walk in their magnetic magic and be the artist of their life.
I bring through light codes and channeling that help us all elevate into our divine potentiality
as powerful manifestors and leaders who walk the path of the divine feminine.
Beautiful soul, if you have found your way here then I profoundly believe your soul magic has called out to me and led you here.
I work with spirit to awaken women into their divine feminine energy,
bringing a higher consciousness and deeper embodiment of love to our world.
I know if you are here this resonates with your heart's truth and we are here on this earth, at this time together for a purpose.
Women who gather together radiate a light that is so bright it creates ripples and radiates out all around them.
Miracles happen in this light. I am so happy you are here.
Visit my website at https://janicegallant.com/
Frequently Asked Questions
When does this course begin?
The course starts October 2023 This is a live group and one on one coaching course so most of the information is within our live conversations. You will have access to the recordings and modules within your Teachable account.
How long do I have access to the course?
How does lifetime access sound? After enrolling, you have unlimited access to the recordings and modules for this course for as long as you like - across any and all devices you own.
What if I am unhappy with the course?
We would never want you to be unhappy! If you are unsatisfied with your purchase, contact us in the first 7 days and we will give you a full refund.
Are there any supplies I will need?
You will: a journal an art journal or sketchbook, some pencil crayons, markers or watercolor paints for your Dream Mandala. Some carbon paper for tracing your mandala template onto your paper or into your art journal
If I am in The Soulfully Aligned Creative Coach Certification do I get this in my package?
Yes. If you are in the Soulfully Aligned Creative Coach 9 month certification program, this program is included in your package. There are no extra fees for you.
Save your seat for our next session!