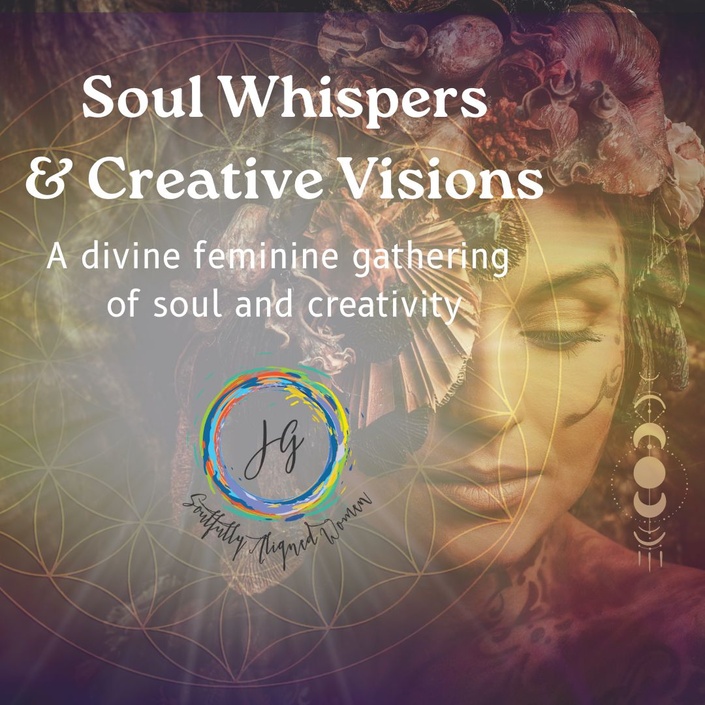 Soul Whispers and Creative Visions
A Divine Feminine Gathering of Soul and Creativity
Enroll in Course
There is a need deep within us to gather in circle with our soul sisters.
To have more soul talk. to learn more about yourself and your sisters.
We yearn to commune with the deeper wisdom that is naturally flowing through us
But we don't always know how or have the space. Life easily gets in the way because we haven't yet learned to put it aside.
But the deep desire to commune is there. And you keep saying, "Yes, tomorrow I will create the space."
But tomorrow brings more to do's, needs of others and tasks to complete.
You may feel it as a need for more space, more quiet solitude, to be alone yet you still feel the need for some guidance in a group.

You may feel a need for more sisterhood, time to have those heart to heart talks that only another sister would understand.
The need to gather is there. It is like breathing, the need to gather together is rising.
We are being called to it because our work is beginning
And it is within our circle of sisters where we replenish, remember our purpose, connect to our heart and the earth and recharge as we go out into the world.
This is the rising power of the feminine and we are all feeling it.
We are bringing back balance to the world.
We are remembering the sacred path of womanhood and how much we are needed to step forward to help heal the world.
For far too long we have been held down, our fires dampened, told to be quiet and stand on the sidelines while the men took care of it. Well it is time now to stand shoulder to shoulder with our divine masculine partners and rise up as our essence is needed so desperately now.
For some this feels exhilarating and you will jump in knowing this is the right path.
For others this may feel scary. This comes from the past lives where we tried to rise up and were put back down again.
But it is time now. It is safe now. And it is important to know you are not rising up alone. We are linking arms in a beautiful dance together.
We are gathering in a circle of strength, guidance and reverence to remember our sacred calling of womanhood.
I am excited to introduce to you my newest program beginning January 20th:
Soul Whispers & Creative Visions
A divine feminine gathering of soul and creativity

This is for you. For us and for the world.
This is the sanctuary for you to feel into your divine feminine essence, to listen to your soul, to listen for the whispers waiting for you to create the space to hear them. This is for you to open to the creativity flowing through you.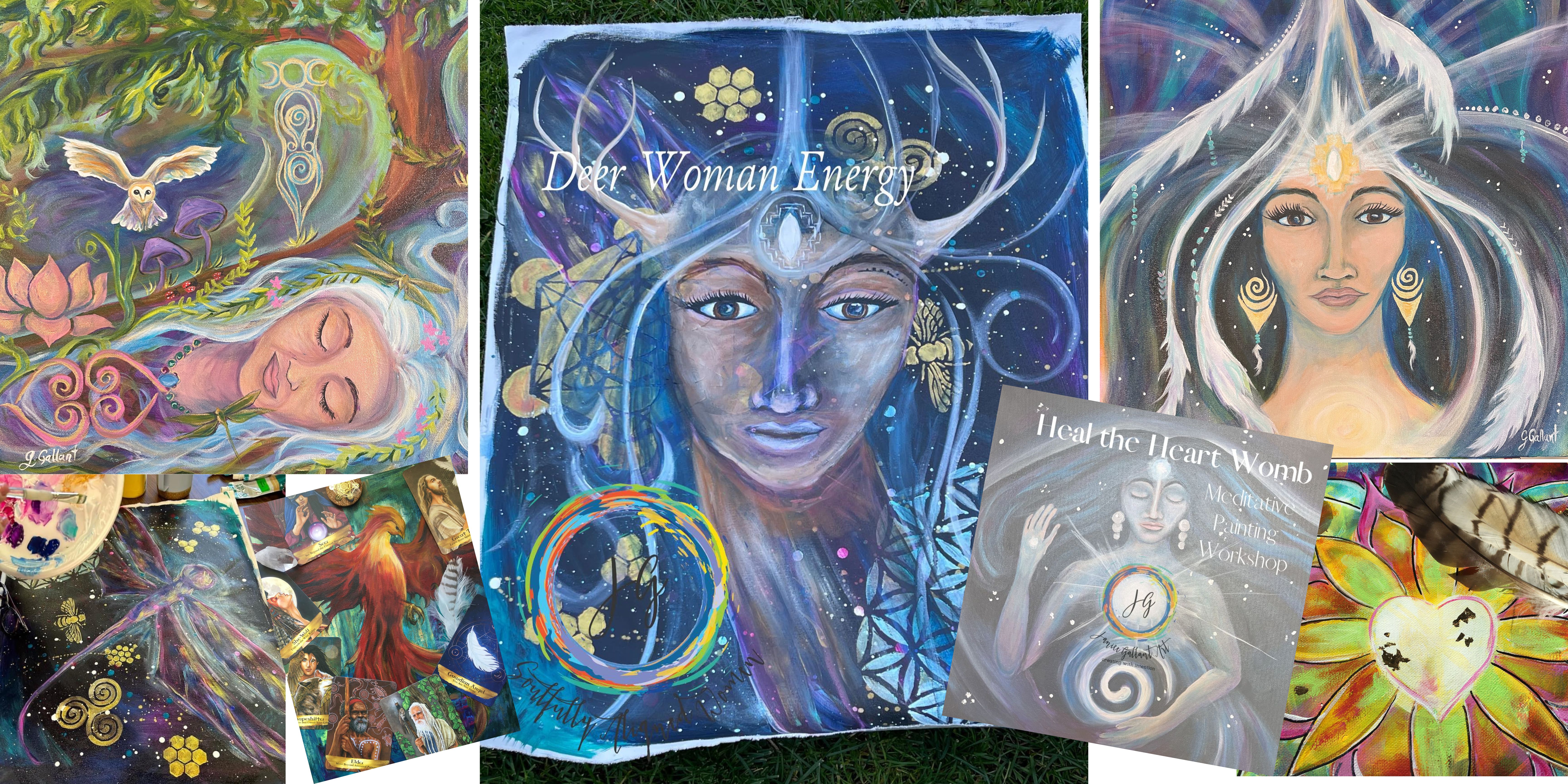 We will gather, we will talk, we will let the wisdom come through us.
We will paint, create, journey and journal.
And you will rise in your own inner strength,
You will feel your feminine essence rising within you,
You will feel your own sense of worth rising, and purpose.
And you will har your own guidance more clearly as you create the space for it to come through.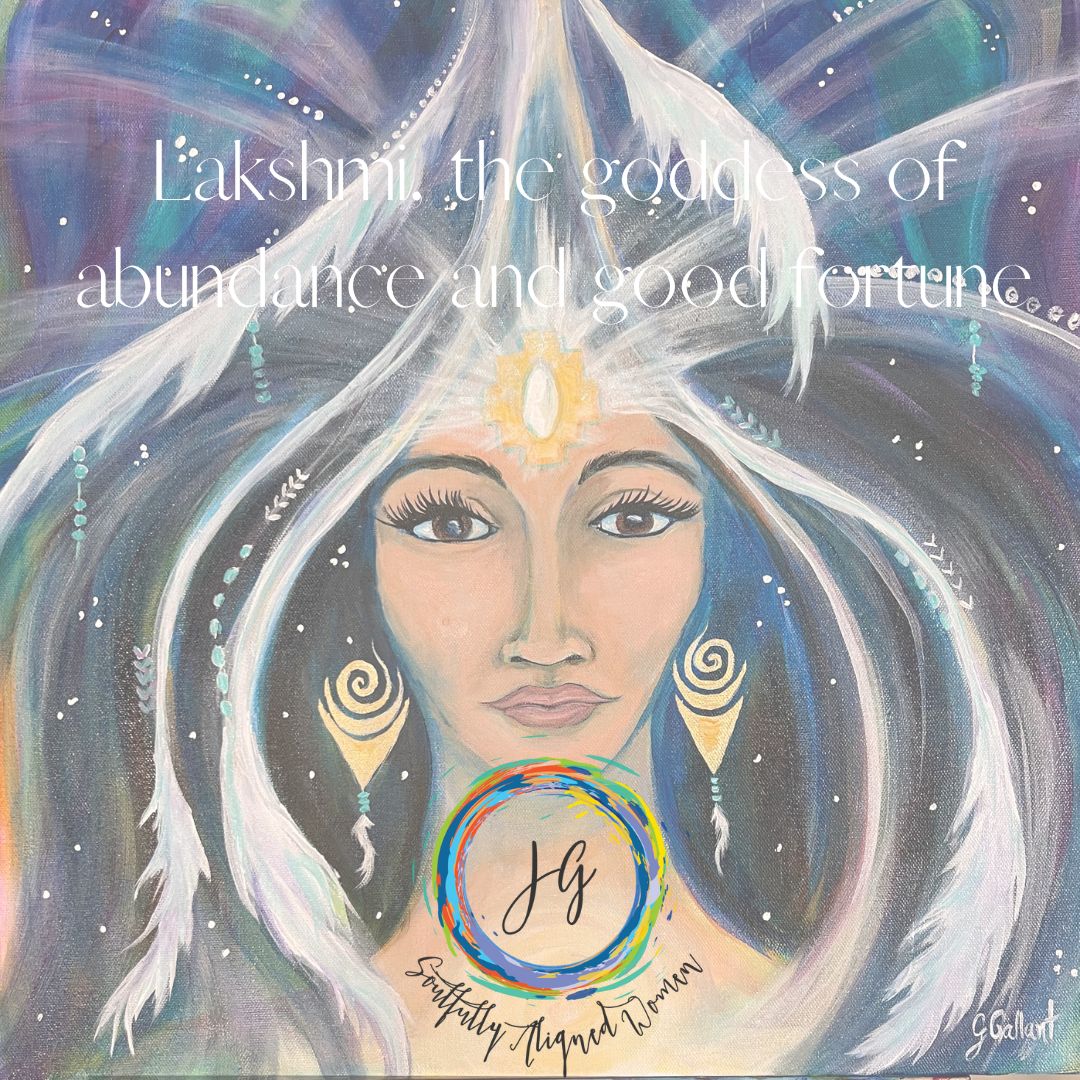 Your Instructor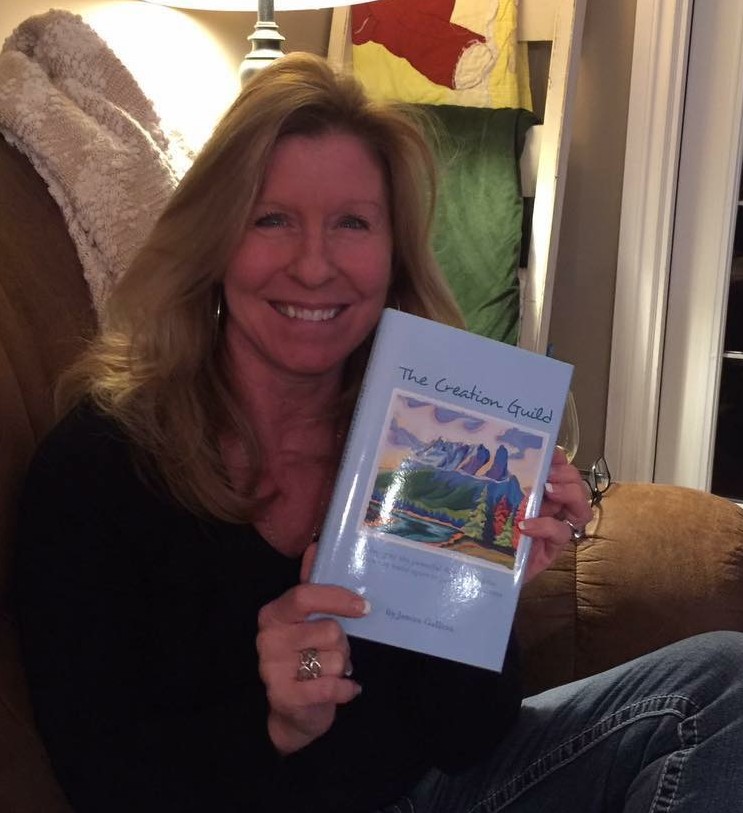 Hi, I'm Janice
I am the guide for women like you, who want to walk in their magnetic magic and be the artist of their life.
I bring through light codes and channeling that help us all elevate into our divine potentiality
as powerful manifestors and leaders who walk the path of the divine feminine.
Beautiful soul, if you have found your way here then I profoundly believe your soul magic has called out to me and led you here.
I work with spirit to awaken women into their divine feminine energy,
bringing a higher consciousness and deeper embodiment of love to our world.
I know if you are here this resonates with your heart's truth and we are here on this earth, at this time together for a purpose.
Women who gather together radiate a light that is so bright it creates ripples and radiates out all around them.
Miracles happen in this light. I am so happy you are here.
Visit my website at https://janicegallant.com/
Course Curriculum
The Energy of Gathering
Available in days
days after you enroll
Creative Visions
Available in days
days after you enroll
Divine Feminine Essence
Available in days
days after you enroll
Frequently Asked Questions
When does the course start and finish?
Our first gathering is January 20th and we finish up on April 28th. All gatherings and painting sessions are recorded for you so you can listen and re-listen at your own leisure. And you will have them forever.
What supplies do I need?
You will need a journal, some creative materials and if you join in with the painting sessions you will need acrylic paints, canvas or paper to paint on. A supply list of the materials Janice uses is in the course and can be emailed to you on request.
What if I am unhappy with the course?
We would never want you to be unhappy! If you are unsatisfied with your purchase, contact us by January 21st and we will give you a full refund.